Where Will Bank Holiday Weekend Take You?
That's right, lads 'n' lasses: it's bank holiday weekend from the 4th to the 7th. While some people will be hurling themselves into the car at 6pm on Friday to speed off for a mini-break away, others will be oiling up the barbie and putting their feet up in the garden. Whichever you choose, take a quick look at our lil' list of some
really cool
stuff that's
happening around the country this weekend.
Close to home for us, the Cotswolds really come alive in the sunshine (especially with a cool glass of beer in hand). The Prince Albert pub in Rodborough are holding their 11th annual beer and music festival this weekend, offering "
32 of the finest handpicked beers from across the country", plus gorgeous food from the Jamaica Inn Kitchen pop-up, and a lovely selection of equally delectable local music acts.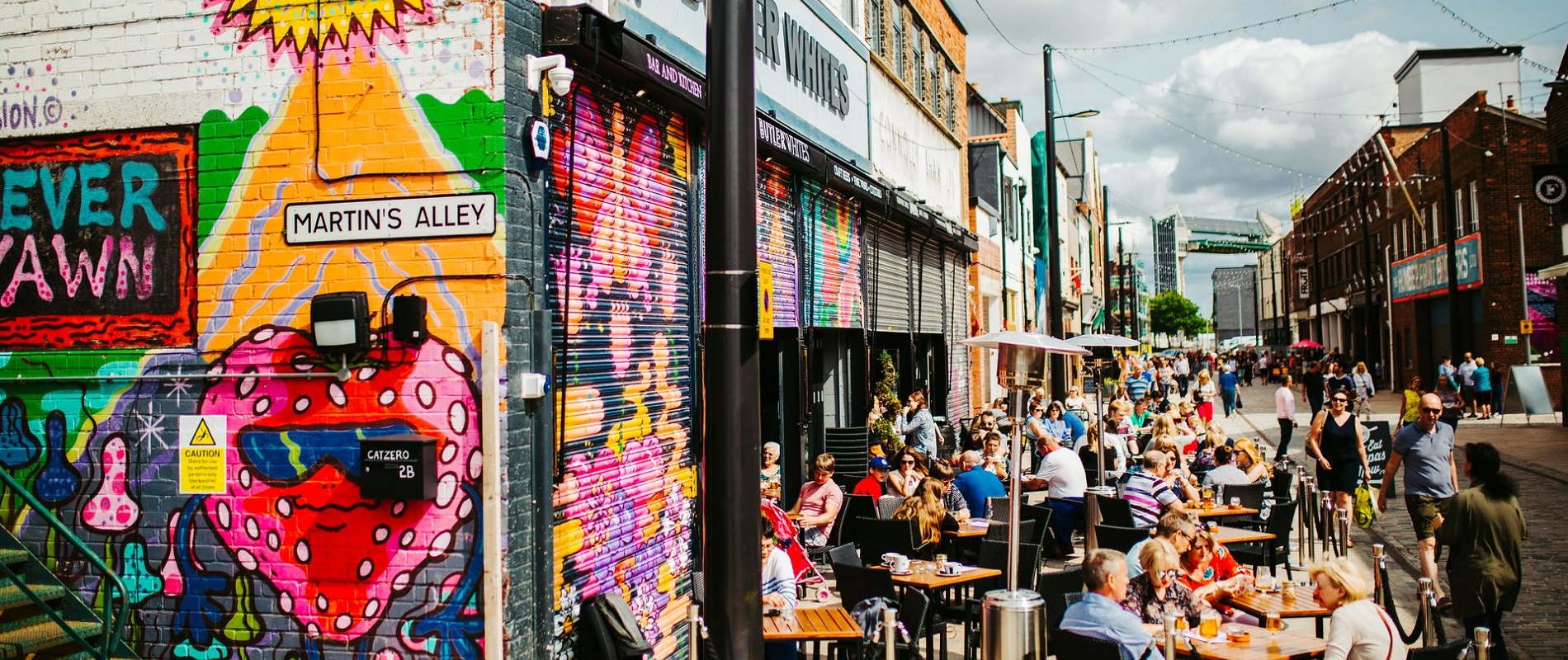 Photo courtesy of University of Hull
Hull
The UK's City of Culture has a huge amount to offer in terms of stuff to do (as you'd expect). This weekend you can indulge your curious side with exhibitions on everything from Light and Colour at Studio Eleven, a collection of pieces centered around glass and its sculptural qualities, to the Hull Skateboard Festival at several different locations across the city. Another place worth checking out is the fruit market on Humber st, with lots of eclectic vintage shops and restaurants.
Photo courtesy of The Telegraph
London
Deciding what to do when you hit London can be difficult. Luckily we've done some digging for you, so no stress! Here are a few ideas to contemplate while sipping a glass of something cold in your back yard...
Fashioned From Nature: an exhibition hosted by the V&A
Described as being "about the future of fashion
– and
the planet" by TimeOut, this awe-inspiring collection pulls together examples of nature in fashion from the 17th century to the present day. The V&A is famous for it's world-class events, and if you have even a passing interest in fashion, this sounds like one you wouldn't want to miss. Find out more here.
New Cross and Deptford Free Film Festival
Catch a selection of quirky films from all genres in a number of venues across London. The event is running from Friday to Sunday, so grab a blanket and head over! More info here.
KERB Does Alchemy
The Southbank Centre becomes home to a whole world of vibrant and spicy cuisine from India to Afghanistan. The event will host 29 traders, all cooking with a huge range of flavours and styles. If you think you can handle the heat, head over there now! We were especially taken with the mention of
"
pistachio butter orange glaze donuts". Count us in! More here.
What will YOU do with your extended weekend of freedom? Enjoy your May bank holiday!
Sincerely Madia & Matilda